PLEASE NOTE: This is LAST YEAR's wishlist
******ICYMI: CLICK HERE FOR ACCESSIBLE (GIF-FREE) VERSION *****

NEW: Check out some of my answers to #askmentor questions at the bottom of this page!
WHAT IS PITCHWARS?
Pitch Wars is a mentoring program where published/agented authors, editors, or industry interns each choose one writer and spend three months helping them revise their manuscript. It ends in February with an Agent Showcase, where a pitch/first page is posted online and literary agents can request to read more. If you're new to PitchWars or want more information, check out the website: www.pitchwars.org.
ABOUT ME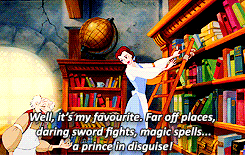 Hi! I'm Emily, debut author of THE LAST FINESTRA, coming in summer 2022, and I'm very excited to be a Young Adult (also accepting NA) mentor this year! I'll get to the specifics in a minute, but Belle and I have similar taste in books! *wink*

I was a PitchWars mentee in 2017, an Author Mentor Match mentee in 2018, and in 2019, I wrote and queried yet another manuscript before signing with my wonderful agent, Chelsea Eberly of Greenhouse. This past spring, we sold my debut YA Fantasy duology to the incredible Vicki Lame at Wednesday books!
TLF features a divinely-chosen savior doing a terrible job, a grumpy bodyguard determined not to laugh at her dirty jokes, and more banter than I ever dreamed they'd let me publish. It's the fantasy/ disaster movie/ RomCom mashup of my heart, and you can add it on GoodReads HERE!

In addition to writing, I'm also a mom of two, twitter-addict, former teacher, cat-rescue volunteer, and I teach and organize social events at a local writing nonprofit. I was raised by an editor and a sci-fi obsessed Engineer, so I crushed the verbal SATs, and my first unrequited love was Wesley from Star Trek TNG. And since I grew up in New Jersey before moving to Virginia, I talk fast and wave at strangers!


To learn more about me and my wishlist, you can tune in for my next mentor live chat on September 20th at 1pm, or ask questions on twitter using the #askmentor hashtag this Saturday from 4-5pm and Sunday, 8-9pm. Also, I'll be taking over the PitchWars Instagram account all day on October 10th!
PITCHWARS

MENTORSHIP: THE DETAILS
PitchWars is a mentorship program where volunteer mentors (that's me!) each work with one mentee (that could be you!) to revise, polish, and prepare their manuscript, ending with a virtual showcase where agents can request to read more if they are interested.

PitchWars is not a promise that mentees will get offers of representation, nor is it a paid service (no one pays or gets paid!), or an automatic golden ticket to authorial stardom. Okay, now that we're super clear on all that…
WHAT MY MENTEE CAN EXPECT FROM ME:

Writing is personal, and sharing your work involves vulnerability, so I'll always strive to be sensitive and considerate in my feedback. I don't believe critique must be harsh to be helpful, but real growth often involves some growing pains, so my feedback will be quite thorough and I'll encourage my mentee to challenge themselves.

I'll do two passes of your manuscript. For the first, I'll provide an edit letter (which will be long, because I'm wordy) and most likely in-document comments as well (expect many exclamation points because I get very excited about things I love!) I'll be specific about areas where your story could be stronger, explain my reasoning and offer suggestions, but in the end, it's your book and my role is to help you make it the best version of what you want it to be. Together, we'll discuss a revision plan, including a rough timeline for the various stages, and your preferred style of communication.

When that revision is complete, I'll read again to make sure the changes are working, send suggestions for final clean-up edits before the showcase, and help with line-edits as time permits. I'll also assist with a query letter, synopsis, and pitch for the agent showcase.

I'm usually pretty easy to reach as I'm almost always tethered to my phone and/or laptop, and we can communicate as little or often as you need. That said, while I love to collaborate and I'm even up for some hand-holding, I will have kids going to "school" in my living room (thanks, 2020!), I do have my own deadlines, and I have to sleep and stuff, so I'll do my best, but I can't promise instant access 24/7. Which leads me to…

WHAT I EXPECT FROM MY MENTEE:

While many writers hope PitchWars will propel them to instant-stardom, that really isn't the best reason to enter. PitchWars wasn't my golden ticket to an agent/book deal (that took two more years and two more books!), but it definitely improved my craft and introduced me to an incredible writing community. With that in mind, I'd like a mentee who wants to reap the full benefits of this program, will work diligently, and be a positive (or at least not negative) member of the community. (Did I mention I used to teach kindergarten, because Mrs. Thiede was back in the building for that last line!)

Mentees are in Pitch Wars to improve their skills, so I hope my future mentee enters the process with an open mind and a willingness to truly consider feedback, even if it feels daunting. (For a post about handling an edit letter, click HERE!).

I do not expect my mentee to agree to suggestions that don't ring true to their story, but I do expect them to be open to critique, willing to consider suggestions, and committed to putting in the work. Being a mentee is excellent practice for working with an agent or editor, and that means being respectful and open to making changes, while also learning when and how to hold firm to your vision.
WHY YOU SHOULD PICK ME!
I give 100% and I know my stuff. In the past four years, I've drafted a half dozen manuscripts, two of which were chosen for mentorships, and another that got snapped up by an absolute goddess of an agent who worked with authors like Leigh Bardugo, Marie Lu, and Tamora Pierce, during her tenure as a big 5 senior editor, then it sold in a pre-empt to the badass editor responsible for bringing books like Wicked Saints and Red White and Royal Blue into the world. (I know, right?!?! I can't believe it either!) Why does any of this matter (aside from the fact that I'm very excited about it?!?!) Well, it matters because it means I've been incredibly fortunate to work with and learn from some of the best in the business, and believe me, I've been taking notes.

If that isn't enough to convince you, I've also been called a "Fairy Godmother of Revision" by critique partners, and I'm pretty sure I was an editor in a past life. I love studying craft and I've spent years exploring the myriad techniques authors can use to capture a reader's attention, keep them invested, and develop characters and worlds that feel as real and tangible as our own. I'm excited to share these strategies and knowledge with a mentee who's eager to hone their craft and make their manuscript so shiny agents will need sunglasses to read it.
Some of my top skills (NEW to the page, thanks to #askmentor!)

-Character development/dynamics: My favorite thing to write is banter, because I'm fascinated by what makes people tick and how personality impacts inter-personal dynamics. (That's a fancy way of saying I enjoy putting fictional people together and giggling while they tease and torment each other with verbal wit.) My degrees are in psychology, anthropology, and education, so I can help you dig deeper and get to know your characters in a way that will make them feel more authentic and compelling to readers. Plus…
–Dialogue: Well-crafted dialogue can say as much with pauses and words left unspoken as it can with what's said, and the best dialogue uses tags, action, and sentence structure to create a rhythm and cue readers into the character's emotions and thoughts, and I can help you take your dialogue skills to the next level.
–Queries: I love working on queries so much I even teach seminars about it! (You can find some query tips HERE)
–Pacing: Because I'm a panster by nature, I've had to carefully study story maps and beat sheets to guide my own revision processes, plus I know how to use tension, dialogue, humor, and more to improve pacing, so I'm less likely to say "just cut all these scenes" and more likely to suggest ways to make scenes you love feel more compelling to readers.
I'll be there for you. I've been a mentee, so I understand the highs and lows, and I'm ready to guide you through it all. Before I became a full time writer, I was a teacher, so I have a lot of experience being empathic and patient, and I strive to share information and tailor my advice based on individual learning styles and personalities. In other words, I'm ready to work with you to figure out how to make this the best experience for you.

In addition to providing an edit letter and helping you with your pitch and query, I'll provide resources, give you the inside publishing scoop, and be a listening ear when you need to vent. I know what it's like when the path to publication takes a few detours on the way, and I'm ready to support you on your journey.
MY
WISHLIST
(Note: I'll be adding screenshots of my answers to some #askmentor questions at the bottom of this page for easy access. If you have cannot see screenshots or access twitter, please let me know via the contact me link and I can provide a more accessible version!)
Okay, I know why you're all really here, so let's do this already. This year, I'm accepting YA (and NA if you're open to making adjustments that would help it fit into the YA crossover market) in the following categories:
Science Fiction: Soft SciFi, SciFi Romance, Space Opera, Near Future, Dystopian/Post-Apocalyptic!

Note: I'm not the best fit for military or complicated time-travel. One jump to a different time-period, a la Outlander, is no problem, but if I try to keep track of multiple timelines, characters hopping between time periods, and alternate futures, I feel a bit like this guy: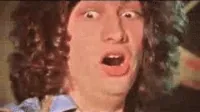 Space! Fantastical planets! Near-future Earth settings! Cool tech and the moral dilemmas caused by it! Dystopian worlds that teach us about our own reality! I love it all!

Some of the first books I read until the covers fell off were written by Anne McCaffrey, Ursula Le Guin, and Lois McMaster Bujold. To get me talking, just argue (incorrectly) that The Dragonriders of Pern is fantasy (I love fantasy but no, it's not, it's SciFi!!) and don't even get me started on how the love triangle in the Hunger Games is Good Actually because it's a metaphor for the choice Katniss– Whoops, ANYWAY.

I love a cool concept, but first and foremost, I love characters, so I tend to gravitate (ha! SciFi pun!) to SciFi that is more "accessible/ grounded (not literally— space/spaceships are cool). I want to be able to connect with a character pretty quickly, and to do so, I need to be able to grasp the basic gist of their world so I can understand what's at stake for them. While I applaud anyone who can craft an epic saga with a sprawling cast of generations of warring alien races, I usually struggle to connect with a story if I feel like I need a story almanac to understand what's going on. For what it's worth, the vast majority of YA SciFi written in the past decade falls comfortably within my definition of "accessible" so as long as you read in the category and feel like your book fits in, you're probably fine! If you're unsure what I mean by this, though, or have other questions, tag me on twitter @ethiedee using the #askmentor hashtag, or on the pitchwars message boards. If you aren't comfortable asking publicly, you can reach me via the CONTACT ME link on this site.
Fantasy: High/Epic, Portal, Urban/Contemporary, Magical Realism, Paranormal, Historical, Alternate History!

I love fantasy that features compelling, complex characters and fresh, vividly imagined worlds, especially if there's romance! I want main characters who have deeply personal stakes as well as big-picture, "save the world" type stakes. They can be the chosen one (or not) but I want to see how that impacts their life/wants/ needs beyond a simple "the world's gonna end, so I'll save it." My debut has been described as a RomCom smuggled inside a dark high fantasy, and if your fantasy also combines elements from other genres, I'd love to read it! Fantasy thriller? Fantasy mystery? Fantasy RomCom? Yes, please!

Similar caveats as SciFi: I tend to prefer stories where I can get really invested in a smaller central group of characters, rather than a sprawling cast of thirty warring families and twelve kingdoms. George R.R. Martin, you keep on keeping on with your bad self, and I enjoyed the show (Yes, I know, I "should've read the books" but… like I said… ) but I spent half of every episode saying, "Wait, who's that? Where'd that guy come from? Who is who's sister's cousin's brother now? They were enemies how many generations ago?" So, there's clearly a market for that type of fantasy, and I do love epic stakes and expansive worlds, but I prefer to zoom in on a few main characters and care deeply about the specifics of their story/stories. If you're not sure what I mean by that, you can always poke me on twitter (@ethiedee with the #askmentor hashtag) and I'm happy to elaborate!
Adventure: I want your gender-swapped young Indiana Jones, teen wildlife rangers, space camp drop-outs diverting an asteroid, STEM club rivals diffusing a bomb on a bus. (Have I mentioned that I love 90s action/disaster movies, because I do!) Whether it's regular teens thrust into sudden peril, or young adults tackling their lifelong dream of a death-defying mission, if there's action, tension, and excitement, I want to come along for the ride!
Retellings: I do love a new twist on a familiar tale, especially if there's a speculative element! I'm probably not the best fit for purely contemporary, real-world re-tellings, but if your Othello is a space pirate, or your Cinderella has a James Bond super-spy villain evil stepdad, hello, over here!
WHAT I REALLY WANT
Okay, so you know the genres I'm open to, but what do I REALLY want to see within those categories? (This is the part where I try to explain my tastes via Mr. and Mrs. Smith gifs, because that movie is everything.)
I LOVE: character-driven narratives, high-concept stories, fresh, immersive settings, and gorgeous prose that isn't purple. I'm always open to diverse casts, #ownvoices rep, and marginalized authors. I love books with romantic subplots, (bonus points for a slow burn that makes me scream, "Just kiss already!") but I'm ideally looking for stories where the stakes are higher than simply "will they or won't they."

I often describe my literary tastes as the book version of the "Chubby Hubby" ice cream flavor: A little bit of salty, little bit of sweet in every spoonful. (Flavors= story elements, spoonful = book.) What I'm saying is, give me all those:
Excitement, tension, romance, humor! I want ALL the FEELINGS! If you can make me laugh, cry, bite my nails AND swoon, I'm hooked! So, if your manuscript combines some (or all!) of the following elements, I WANT IT:
Escapism: I loooove a story/concept/ setting that's out of the ordinary. SciFi and Fantasy obviously meet this criteria by definition, but I'm also eager for stories that *could* happen in the real world, but that most people (*cough* like me *cough*) will never experience, like being a spy, getting sent into the jungle in search of lost treasure, or a semester in a deep-sea laboratory. It can be bright and beautiful or dark and gritty, as long as it's interesting! Sweep me away to a whole new world and/or make me say "Oooooh, I wonder what that would be like!"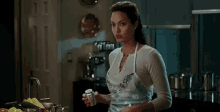 Humor: I'm not talking about corny jokes or slapstick absurdity, but if you pair a speculative premise with the kind of snappy dialogue and witty banter found in books like RED WHITE AND ROYAL BLUE, SERPENT & DOVE, or BEACH READ, give it to me right now, please and thank you!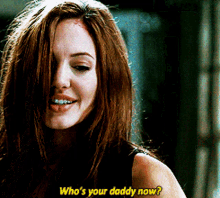 Romance: Slow burn, enemies to lovers, opposites attract, friends to lovers, I'll take it all (except insta-love with no inter-personal tension) especially if they delight in tormenting/teasing each other.
Action/Excitement: Car chases, battles, ticking clocks. I want to love characters so much I turn pages frantically, SWEATING because I'm afraid they won't all survive!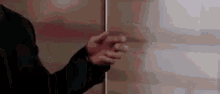 SOME OF MY FAVORITE THINGS
BOOKS: Serpent and Dove, This Savage Song, The Hating Game, Ninth House, This Mortal Coil, Red White and Royal Blue, ASOWAR, Legendborn, We Set the Dark on Fire, The Hunger Games, Where Dreams Descend, The Rowan (a formative book for young me)

MOVIES: Mr. and Mrs. Smith (obviously), Armageddon, Miss Congeniality, Independence Day, Jurassic Park, Thor: Ragnorok, 10 Things I Hate About You, Hook, The Greatest Showman, The Day After Tomorrow, A Knight's Tale, This Means War

TV: Orphan Black, Schitt's Creek, The Witcher (esp episodes with Jaskier), New Girl, The Good Place

(Common features? High concept, character-driven, fast-paced, witty dialogue, memorable characters/lines, romantic elements, smart humor)
I'M NOT THE BEST FIT FOR:
Quiet/Purely Contemporary Stories: (Unless there's a super unusual concept/setting, or it tiptoes real close to speculative.) I enjoy contemp, especially RomComs, but I don't write it, so there are other mentors better equipped to help with those manuscripts.

Alpha-hole love interests: I enjoy an angsty grump (Wolverine = my boy), but I'm not a fan of abusive jerks who are cruel to everyone except the MC they find attractive. A tragic backstory and good hair aren't enough to redeem a puppy-kicking genocidal megalomaniac and I don't enjoy toxic relationships portrayed as romantic.

*(TW) Graphic on-page SA/abuse: I'm fine with characters who've endured abuse in the past or references to events that are mostly off-page, but I am not the right fit if your book features graphic scenes of rape or sexual assault, especially if it occurs to a secondary character merely as a plot device to motivate a male main character (ie, FRIDGED female chars) and ESPECIALLY if the victims are children.
(*This answer has been edited/updated for clarity)

Grimdark/Unadulterated Gloom: It's not you, it's me. I need a bit of light in the dark. I'm fine if you kill off characters, break my heart, or conjure wicked monsters, as long as there are flashes of humor or joy to balance it out.
FINAL THOUGHTS
If you're still reading this, GOLD star for you! I'm already impressed by your dedication and commitment to completing a job! Now, I'm going to wrap this up by telling every PitchWars hopeful what I wish I'd known when I submitted in 2017:

There are a million different paths to publication. Very, VERY few of them are quick or easy, and believe it or not (I expect you won't) quick and easy are both overrated. I applied for multiple mentorships unsuccessfully before I made it into PitchWars, and though I didn't see it at the time, each rejection made my writing stronger, expanded my pool of critique partners and friends, and moved me incrementally closer to the day I would eventually sign a book deal.

When I got into PitchWars, I thought it was my golden ticket, but my PitchWars book, along with the next book I wrote and revised through another mentorship, both ended up trunked, and I know that sounds depressing, but I would not change a thing. I mean it! I'm a stronger writer, a tougher person, and a much better friend than I might have been if the stars had aligned earlier, plus I ended up exactly where I want to be, with exactly the right book and exactly the right agent and editor, which wouldn't have happened if I hadn't run into some hurdles along the way.

So, whether your manuscript gets chosen or not, you are the one who decides how to use each moment to further your goals. It's never too early, and it's never too late to reach for your dreams. Give your best effort, keep learning and striving, and keep your eyes on your own paper.

Write on, friends!
BONUS! #ASKMENTOR ANSWERS
Because you brilliant people have such good questions and I, as a first time mentor, am still learning what you want to know, I'll try to screenshot my answers to some questions asked on twitter and include them here! (If, for any reason, you cannot see screenshots or access twitter, please let me know via the Contact Me link on this site and I will work on a more accessible version!)
Pitch Wars 2020 Young Adult Mentors' Wish Lists